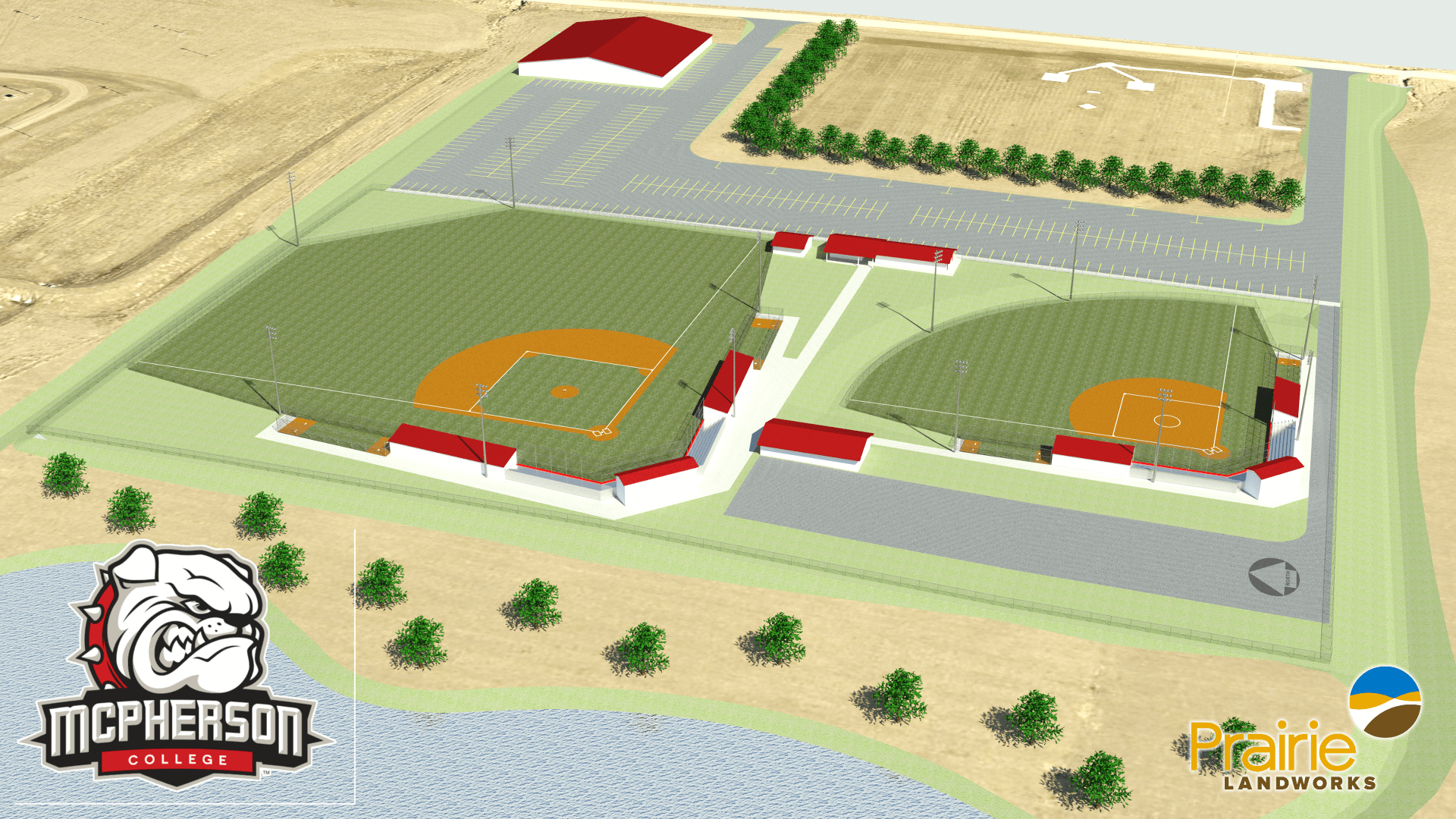 Prairie Landworks partnered with McPherson College last year to kick off the masterplans for their new baseball and softball fields.
PLI initially provided the college with a full conceptual drawing of all the amenities they want to incorporate into the ballpark over time, and then followed that up with functional design plans that will allow them to build the park in phases.
We're excited to watch as the first phase of this new ball field is now underway.
Mac College breaks ground on Bulldog Park – McPherson Sentinel