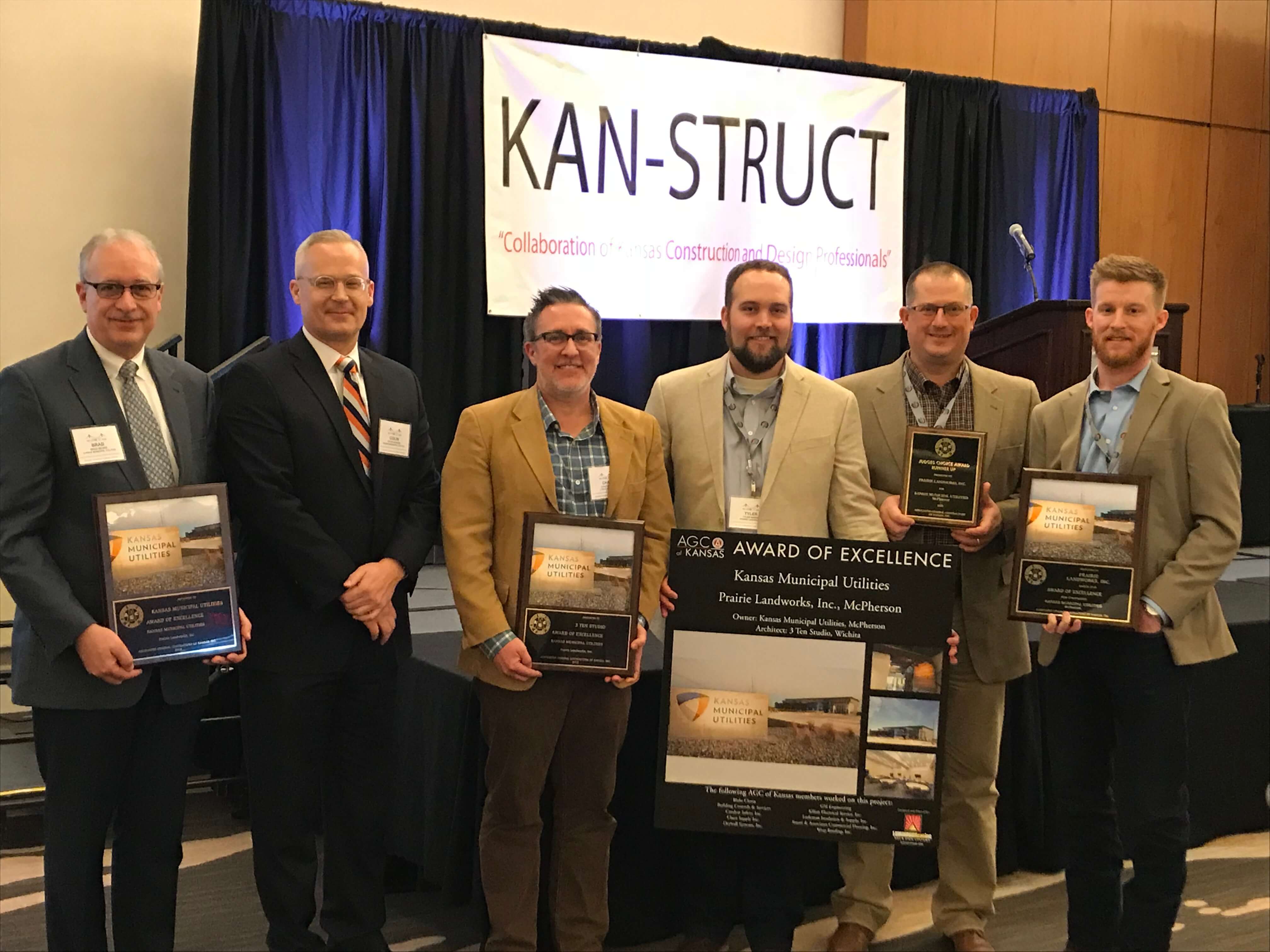 Prairie Landworks Inc. was honored with two prestigious Kansas State Building Awards from the Associated General Contractors of Kansas at the 2018 Kan-Struct conference held in Wichita, Kansas.
The PLI team was the second runner-up in the Judges Choice Award for the Kansas Municipal Utilities Training Center located at 2090 E. Avenue A in McPherson, Kansas. The Judges Choice awards are the highest honor presented for the top construction projects across the state, and at $3.2 million, the KMU project was second only to two $10 million-plus construction projects.
In the New Construction, $2-$6 million category, PLI also received an Award of Excellence for the KMU building. This is the highest award presented in each category. The building's architect from 3ten Studio in Wichita, Kansas, and representatives from KMU were also recognized during the awards presentation.